Get a Consultation from Our Tampa Workers Compensation Attorney!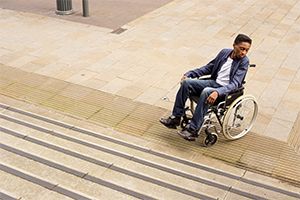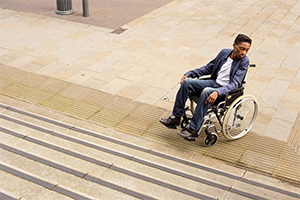 A worker sustains a hand injury on the assembly line requiring medical care. Upon examination, damage is revealed that is more serious than initially thought, requiring surgery, extensive physical therapy and possible permanent damage. Disputed or denied claims can result in additional financial pressure — pressure when a household budget is already strained by lost or limited wages due to the injury.
Under Florida law, employees who are injured on the job have legal rights to medical treatment. In many cases, employees also have the right to compensation for wages lost and for temporary or permanent disability. Employees who are injured specifically while at sea or in related work areas such as a wharf, dry dock, or terminal are also entitled to compensation under Federal law. While the benefits are similar to general Workers' Compensation, the legal details and coverage differ from those provided by state law. In Tampa, the nation's eighth busiest port, this is an important legal specialty.
Because there are many potential problems that can occur in any workers' compensation case, injured workers should be aware of their rights. They should be well-informed of all their options before accepting any workers' compensation settlement. There are many important factors to be considered. They may require a skilled guide and knowledgeable advisor at their side to guarantee that maximum compensation is obtained and all necessary medical courses of treatment are covered.
We represent employees and their surviving dependents to ensure they receive the maximum compensation and the proper medical treatment they are entitled to under the law. We can help our clients with a variety of problems involving Workers' Compensation such as denied and disputed claims, payment delays, inadequate medical treatment and other difficulties. Our thorough investigation of each case includes consideration of not only Workers' Compensation coverage, but also Social Security Disability, liability of parties other than the employer and other potential benefits. This has led to specialized experience in these areas.
At Stolberg & Townsend, P.A., both Vicki Stolberg and Byron Townsend are Florida Board certified in Worker's Compensation. They are two of only 24 board certified legal practitioners in Tampa.* They will examine all avenues of Workers' Compensation coverage to ensure the best possible results, allowing the injured worker to concentrate on what's most important, a speedy and successful recovery.
Let our experience work for you.
*Florida Bar Workers' Compensation Certified Lawyers' Directory, www.floridabar.org
Consult Our Workers Compensation Lawyers to Get the Best Legal Help!
CALL NOW (813) 221-1300