---
Our Tampa Law Firm Practices In Automobile Accidents, Social Security Disability, Medical
Malpractice,Wrongful Death, and personal Injury. Partners Vicki Stolberg and Byron Townsend are
Board Certified by the Florida Bar in Workers' Compensation law. Mr. Townsend was selected to
Super Lawyers® in the area of Personal Injury law from 2006 to 2014. The Tampa Law firm is peer
rated AV® Preeminent™ 5 out of 5 in the Martindale-Hubbell® legal directory, the highest rating
available.
---
SCHEDULE LEGAL CONSULTATION
Stolberg & Townsend, Providing Tampa Legal Services Since 1982!
Stolberg & Townsend, P.A., is a full service Tampa Bay Law Firm proudly dedicated to helping injured and disabled individuals obtain the benefits to which they are entitled. The firm practices in all areas of injury and disability law including auto accidents, personal injury, medical malpractice, wrongful death, social security disability, worker's compensation and state disability retirement. The firm practices in Hillsborough, Pasco, Pinellas, Polk, Manatee, Sarasota and surrounding counties. Instead of calling a mega-firm, you can receive the personal attention you deserve from an attorney familiar with local practice. Mr. Townsend and Ms. Stolberg each have over 37 years' experience in the Tampa legal community. Their experience is invaluable to your case. Their deep ties to the community allow them access to the best counsel for all areas of law. They can refer you to other attorneys whose areas of specialty meet your needs and remain as co-counsel on your case, giving you an additional point of contact.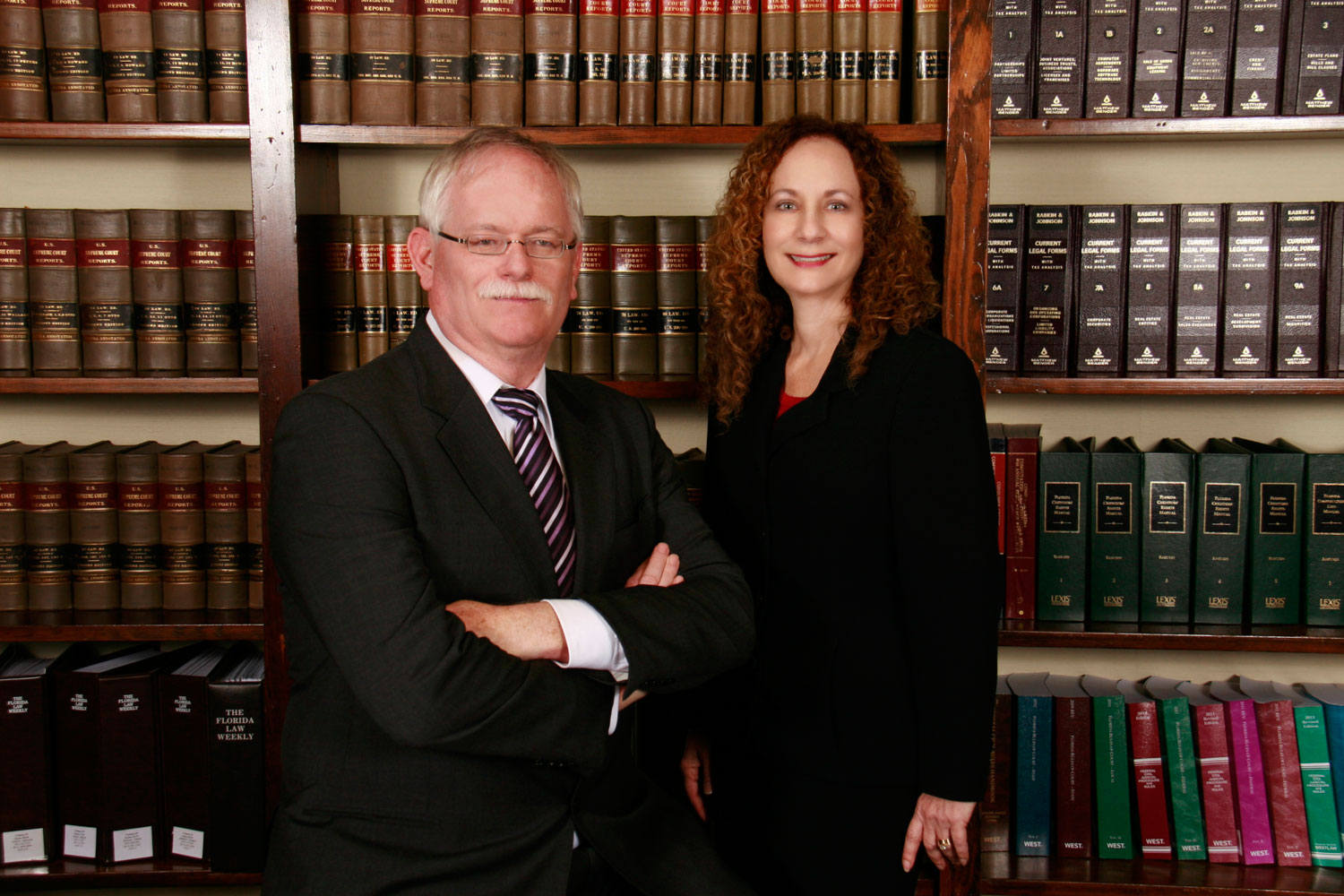 Our History& Tampa Legal Practice
In 1967, attorneys Joseph Barrs and John Williamson founded a firm dedicated to representing injured and disabled individuals. Vicki Stolberg joined the firm immediately out of law school in 1982 and became a partner after several years. Byron Townsend, a former medical malpractice and insurance defense attorney, went out on his own in 1987 to use his knowledge to represent plaintiffs. He merged his practice with Barrs, Williamson & Stolberg in 1990, creating Barrs, Williamson, Stolberg & Townsend, P.A. Mr. Barrs passed away in 1989 and Mr. Williamson retired in 2006. In 2007, the firm name was shortened to Stolberg & Townsend, P.A. With over 33 years of client service, Stolberg & Townsend, P.A. is proud to carry on the legacy of its founders.
---
Providing Exceptional Legal Services For The Tampa Bay Community
Message Our Tampa Attorney's Today For A Legal Consultation!
---
Legal Board Certification
What does it mean to be certified by the Florida Bar in an area of law?
According to the Florida Bar, Board Certification recognizes attorneys' special knowledge, skills, and proficiency in an area of law, as well as professionalism and ethics in practice. Board Certified attorneys are the only lawyers considered "experts" or "specialists" by the Florida Bar.
At Stolberg & Townsend, P.A., both partners are Board Certified in Workers' Compensation Law. That means you can rest assured that an attorney with specialized knowledge about this area of law is representing you when you are a client of Stolberg & Townsend, P.A.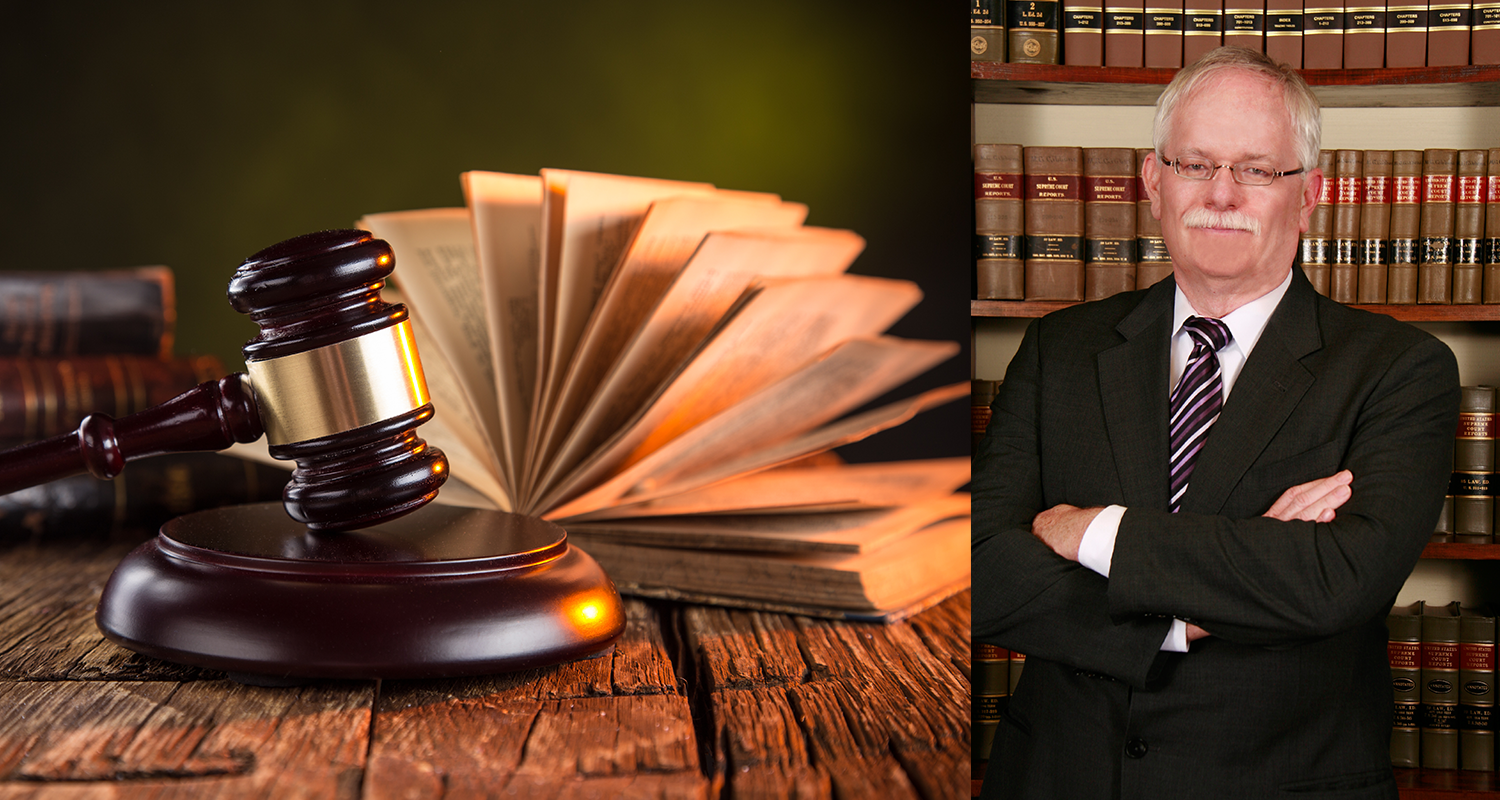 Get Legal Advice, Join The Other Subscribers
You're Email Is Safe With Us! Make sure you check your inbox for news and information from Stolberg & Townsend
Our loyalty To The Tampa Bay Community
For many years Stolberg & Townsend, P.A., worked from their offices at the corner of Swann and Armenia Avenues. In 2014 the firm had an opportunity to move to a new location. After growing the practice for many years to keep up with the demand of a growing caseload, the partners consciously chose to return to a smaller, more client-focused practice. This change allows them to provide clients with a greater amount of attention.
The firm relocated to a new office at 4925 Independence Parkway, Suite 195, Tampa, FL 33634.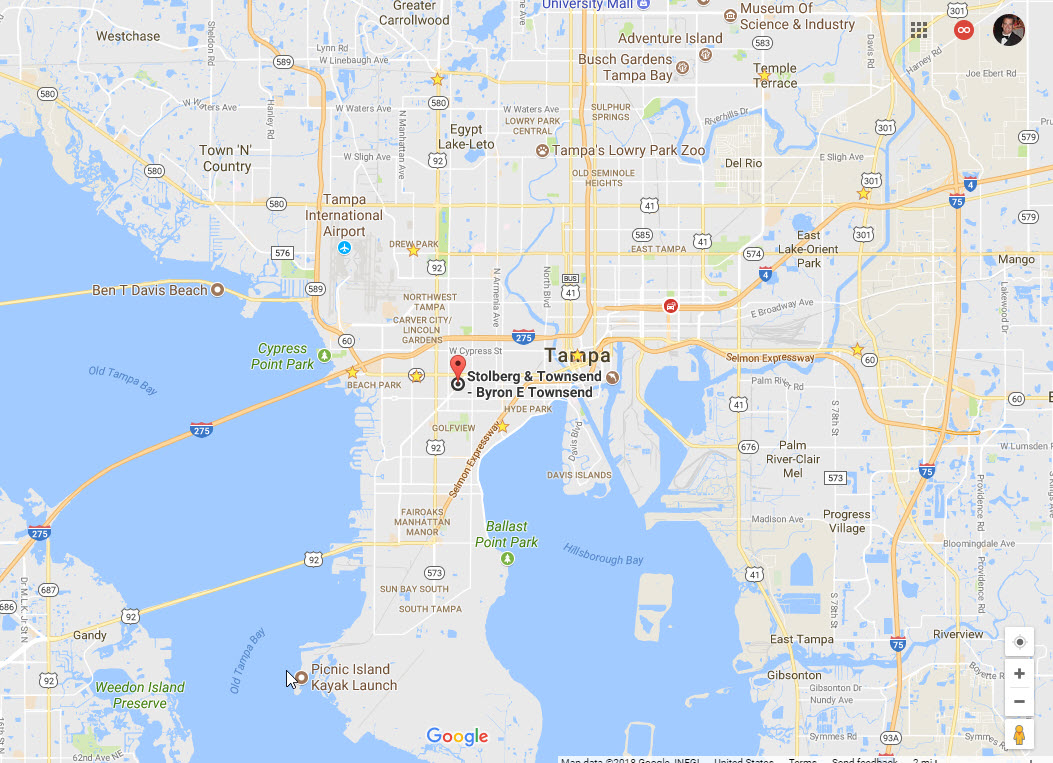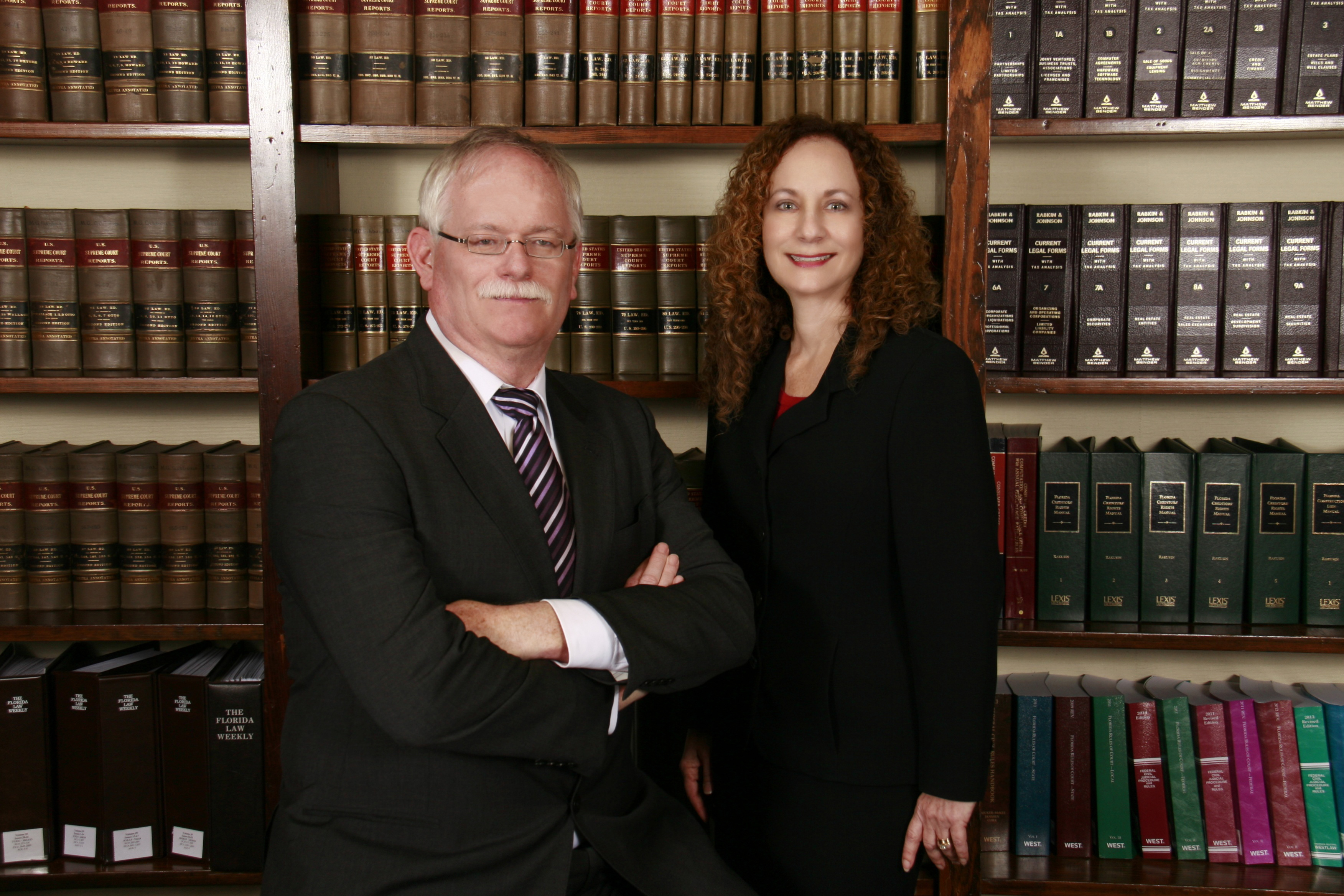 Partners for life
Vicki and Byron have been married for over twenty-eight years, making them partners in life as well as business. Their complimentary skills are utilized on a daily basis as they work together to resolve cases for their clients. They enjoy meeting and working with new clients as well as former clients, physicians, experts and other local business professionals. Their strong relationship with each other as well as legal and judicial experts in Tampa has strengthened the firm greatly over the years.
Proudly serving Tampa and surrounding counties with over 33 years
of experience handling auto accidents, personal injury, wrongful death, social security disability, and workers' compensation law.
If you or someone you love has been injured or disabled, call Stolberg & Townsend, P.A. today.
Tampa Legal Representation
"My mom and I are very pleased with Mr. Townsend's representation as well as the office staff's always courteous help. We are very grateful for the positive outcome. It wouldn't have been possible without all of you, so again, THANK YOU."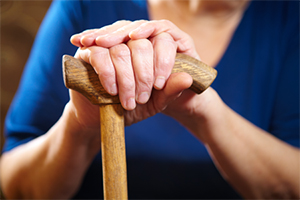 ---