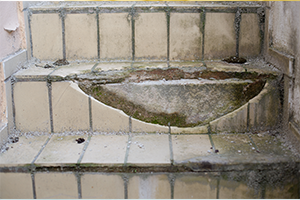 Get a Consultation from Our Personal Injury Attorney Tampa!
A simple loose step on a stairway can cause a very complicated outcome for an unsuspecting victim. Expensive medical treatment. Grueling physical therapy. Loss of wages due to inability to work. Permanent damage, both physical and emotional. A life changed.
---
Personal injury is a legal term used to define an injury to the body, mind or emotions. Typically in a personal injury case, the injury to the plaintiff is caused by the negligence of another. Often initial injuries can have secondary long-term effects that don't show themselves until it's too late to pursue justice or financial compensation.
Personal injury claims may be justified for traffic accidents, accidents occurring in the workplace, tripping and/or falling accidents, assault or bodily harm, accidents in the home, dog bites and product liability.
---
 You have but one life to live and that life should never be altered because of someone else's negligence or mistreatment. If any of these events happens to you,
Stolberg & Townsend, P.A.
will endeavor to make sure the responsible party is held accountable, that justice is served and that your life is restored.
Let our experience work for you.
Get the Best Legal Advises From the Best Tampa Personal Injury Lawyer!

CALL NOW (813) 221-1300