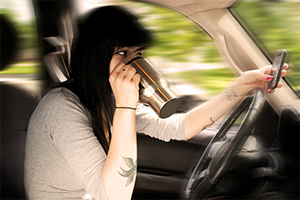 Get the Best Legal Help from the Best Tampa Car Accident Lawyer!
It can take mere seconds for a distracted driver or a texting teen to cause days, months, years of damage to another. According to DMVFlorida.org, there are over 200,000 car accidents in Florida each year. While sometimes the fallout of a car accident can be responsibly managed between the parties involved, there are specific state rules and regulations that can complicate the insurance claim process. Receiving fair compensation and recovery for losses, particularly in cases of severe injury or death, can be difficult to achieve.
---
There are a number of difficult tasks that present themselves after a collision. They range from navigating personal insurance policies, dealing with uninsured and under-insured drivers and pursuing
medical claims
reimbursement for injuries both major and minor. Recovering lost wages and loss of earnings, and the pain, suffering and emotional distress caused by the accident also takes its toll.
In 2013, The Florida Department of Highway Safety and Motor Vehicles reported that there were 2,402 fatalities caused by automobile accidents. Particularly in the case of fatality or serious injury, the victim needs a powerful, persuasive voice.
Stolberg & Townsend, P.A.
can be your voice.Our practice is devoted to helping
people injured
due to the negligence of others, including automobile, motorcycle, and pedestrian accidents. In the event of injury or death due to the negligence of another, we represent individuals and their surviving dependents. We explore all avenues of liability and coverage to obtain maximum compensation for every client.
Think of us first when you are involved in a motor vehicle accident. We will be honored to be your legal voice.
Let our experience work for you.
Call Our Auto Accident Attorney Tampa to Get the Maximum Compensation!
CALL NOW  (813) 221-1300